0
(No Ratings Yet)
Mother's Day
Intersecting stories with different moms collide on Mother's Day.
Duration: 118 min
Release: 2016
Riki-Oh: The Story of Ricky
Riki-Oh: The Story of Ricky
Hard man Ricky is incarcerated in a futuristic prison where ultra-violence is his only means of survival in the corrupt, sadistic system. He must battle his way quite literally 'through'…
Back to School
Back to School
Self-made millionaire Thornton Melon decides to get a better education and enrolls at his son Jason's college. While Jason tries to fit in with his fellow students, Thornton struggles to…
Screwballs
Good bye, Lenin!
Abbott and Costello Meet Frankenstein
Keeping Up with the Joneses
Stick It
Dead Snow
Dead Snow
Eight medical students on a ski trip to Norway discover that Hitler's horrors live on when they come face to face with a battalion of zombie Nazi soldiers intent on…
Swing Away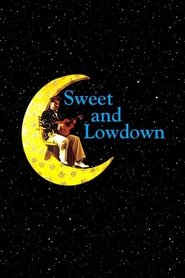 Sweet and Lowdown
Sweet and Lowdown
A comedic biopic focused on the life of fictional jazz guitarist Emmett Ray. Ray was an irresponsible, free-spending, arrogant, obnoxious, alcohol-abusing, miserable human being, who was also arguably the best…
That Touch of Mink
That Touch of Mink
A rich businessman and a young woman are attracted to each other, but he only wants an affair while she wants to save her virginity for marriage.
Class of Nuke 'Em High
Class of Nuke 'Em High
The pupils at a high school next to a nuclear power plant start acting and looking strange after buying contaminated drugs from a plant worker.